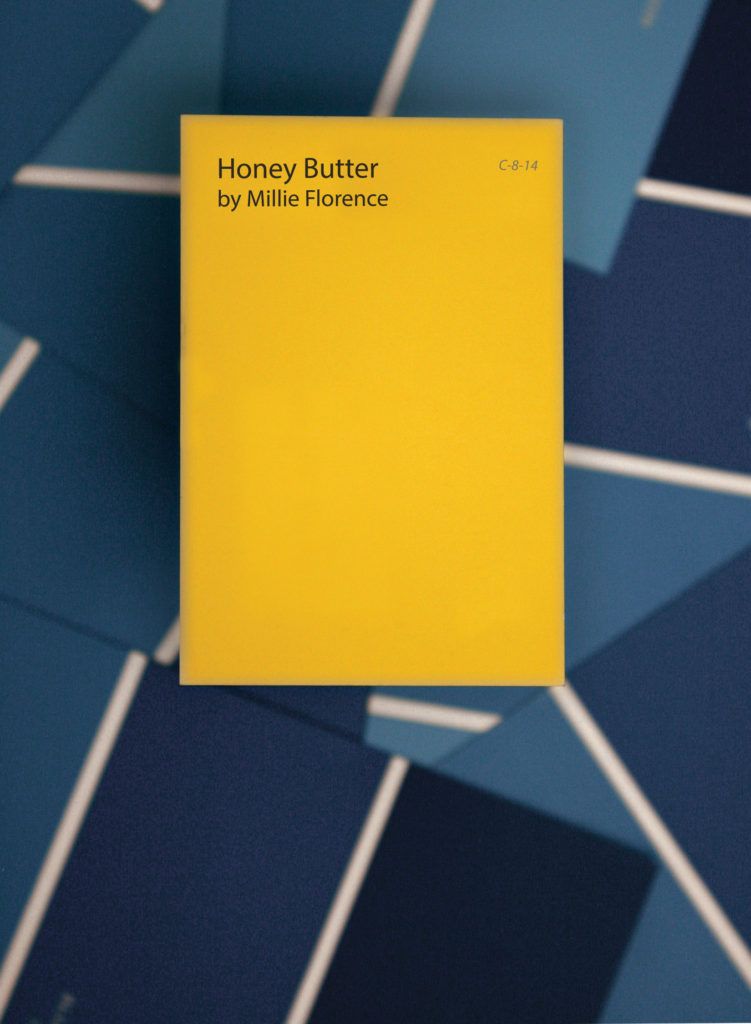 Jamie Johnson is a seven-year-old girl with an annoying older sister, a short attention span, and an odd hobby of collecting paint sample cards.
Laren Lark is an almost thirteen-year-old girl with a love of books, a talent for poetry, and a past full of road school adventures.
This Book is a whimsical story about what happened to them one fateful summer, with a pound of friendship, a gallon of family, and a ton of everyday joy.
Published:
August 14, 2017
Genres:
Reviews:
Rae Hoffman

on

Amazon

wrote:
Honey Butter is an amazing story about friendship and sibling bonding. It shows a new outlook in life, and reveals that not everything is what it is originally perceived to be. Honey Butter has amazing, well thought out character arcs through out the novel, as well as believe able character actions and events. I'd recommend anyone to read this novel- you're never too old to learn from a new perspective.
Blueberry'S Books

on

Goodreads

wrote:
I must admit, I didn't expect too much of this book, but it crashed through my unbelieving mind with a solid plot, awesome set of characters, and a great little world you can forget yourself in.

Although the book is written wordier than I usually prefer, the writing style is set from the first page, and stays consistent and cleverly crafted throughout. A few times in the first chapters the dialogue 'tripped me up' so to speak and I found a few typos in the Kindle edition, but the story kept me going and I was pleasantly surprised (And rewarded) by an ending that quite literally made me smile and feel warm and fuzzy (but really, though! Not saying it just to be cliche!). In the 2 solid hours I spent bingeing the story from start to finish, I realised 4 things:
1. the things you have around you, the ones taken for granted, are usually your best resources for the day you want a hug...or to take over the world. Siblings could come in handy for planning world domination, or just to make you feel good on a rainy day
2. friends might not stay, but God's always got a reason to send them around, even for just the little bit of time they were with you
3. I may or may not be tempted to start collecting paint cards
4. Millie Florence is a brilliant author
I promise, by the last page, you'll be feeling as sweet, melty, and warm as a big pot of honey butter.
Erin Forbes

on

Goodreads

wrote:
As I mentioned in the praise quote for this little novel, Honey Butter is a lovely story for the young and creative soul. Millie Florence paints a radiant picture of childhood friendship and adventure. I love the fact that the main character, Jamie, has a working collection of paint sample cards. The story has a great message behind it, and the characters are very relatable.

The layout of the book was very interesting. I liked the various paint cards that were placed at the beginning of each chapter, although it would have been even more attractive if they were in color. I believe that this is the way that they are in Kindle format. In addition, there is an unusual blank page between every chapter. Nevertheless, the cover design is very creative!

Overall, this story is an uplifting read for children of all ages. The author is a wonderfully talented girl, and you will not be disappointed with her work of art.
Dana

on

Amazon

wrote:
I absolutely loved this story! It's an easy and light read. I think kids and adults will enjoy seeing new friendship, self discovery, disappointment and sibling rivalry through the eyes of this sweet, precocious and curious young girl.